The BET Awards is an award show that celebrates black excellence. This year's event took place in Los Angeles' Microsoft Theatre. Most importantly nominees came in glammed up with style and class. 
Here are adore women's 12 glammed lewks (in no order) from women that graced the red carpet:
Singer Chloe, glammed up in a one-shoulder black sequined gown, with glistering artistic embroidery. Her apparel was custom-made by Lebanese designer, Nicholas Jebran. Chloe ate the lewk!
Wore a coffee brown ankle-length gown with a rose design cupping her boobs and her hair, styled in a neat ponytail.
Wore a denim skirt,  golden brown petty-coat with varying colors of pearl embellishments over a white top. Also, she wore a thigh-high boot.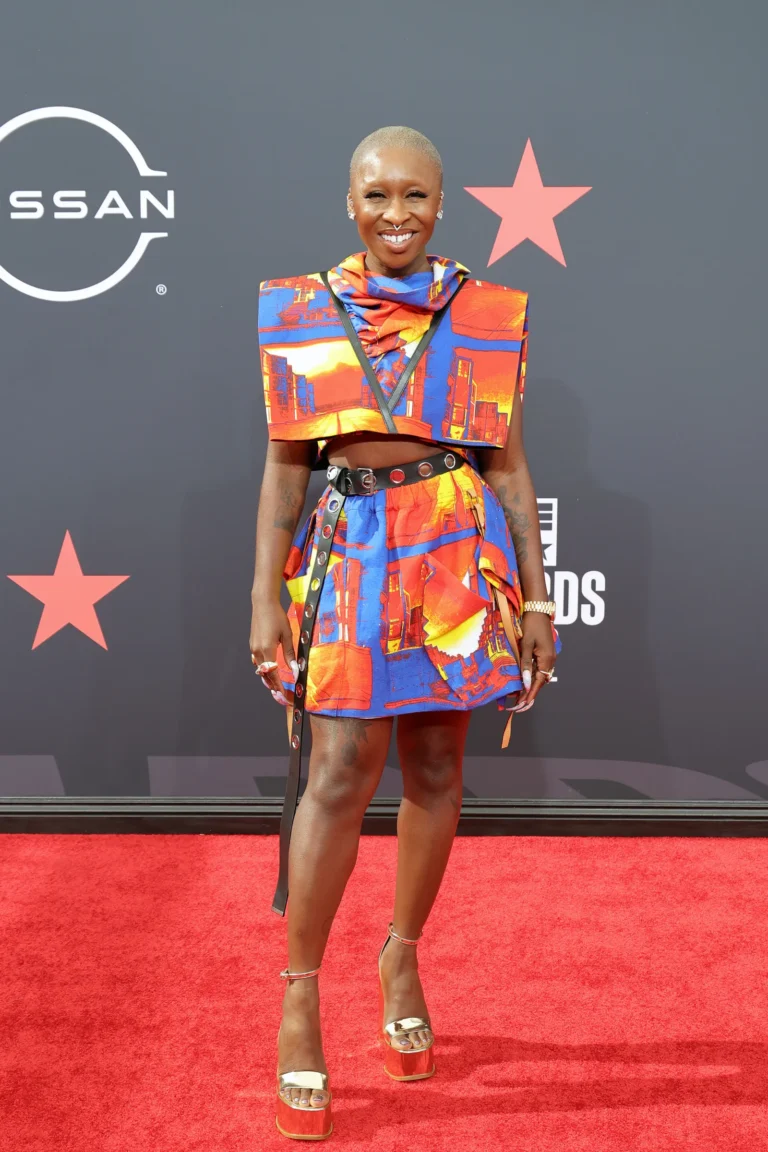 Glammed up in a two-piece print, from Louis Vuitton. She also wore gold metallic heels and a septum ring blended with gold and diamonds.
Went all shades of Denim on the red carpet. She wore an oversized blazer, a mini-skirt, and a thigh-high boot.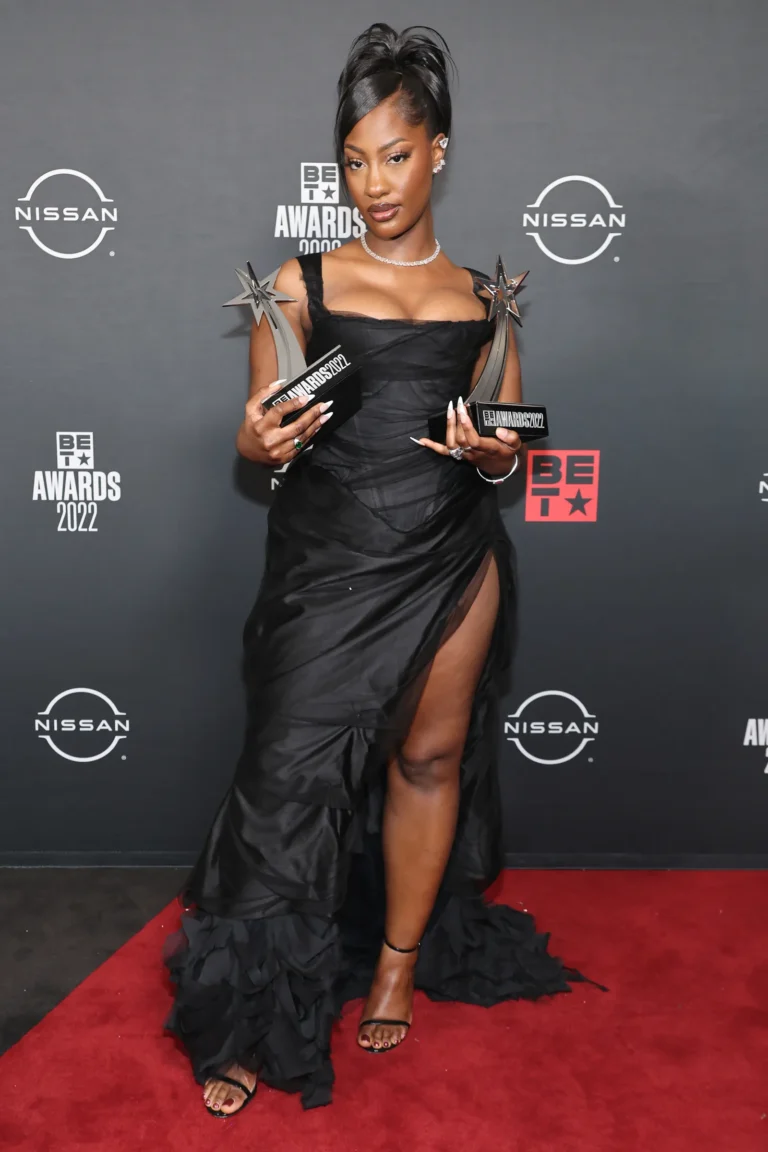 Glammed up in a simplistic yet adorable black gown with a thigh-high slit.
Graced BET's red carpet, wearing a petite black dress with glisters from renowned fashion designer, Carolina Herrera.
Bel-Air Star, Akira came all glammed and serving us great lewks. She wore a one-shoulder navy hue gown from Dior. She was in neatly done braids and complimented her black miniature bag, with a gold necklace.
Taraji served us minimalistic lewks evidenced by her plain silvery gown and a necklace from Tom Ford.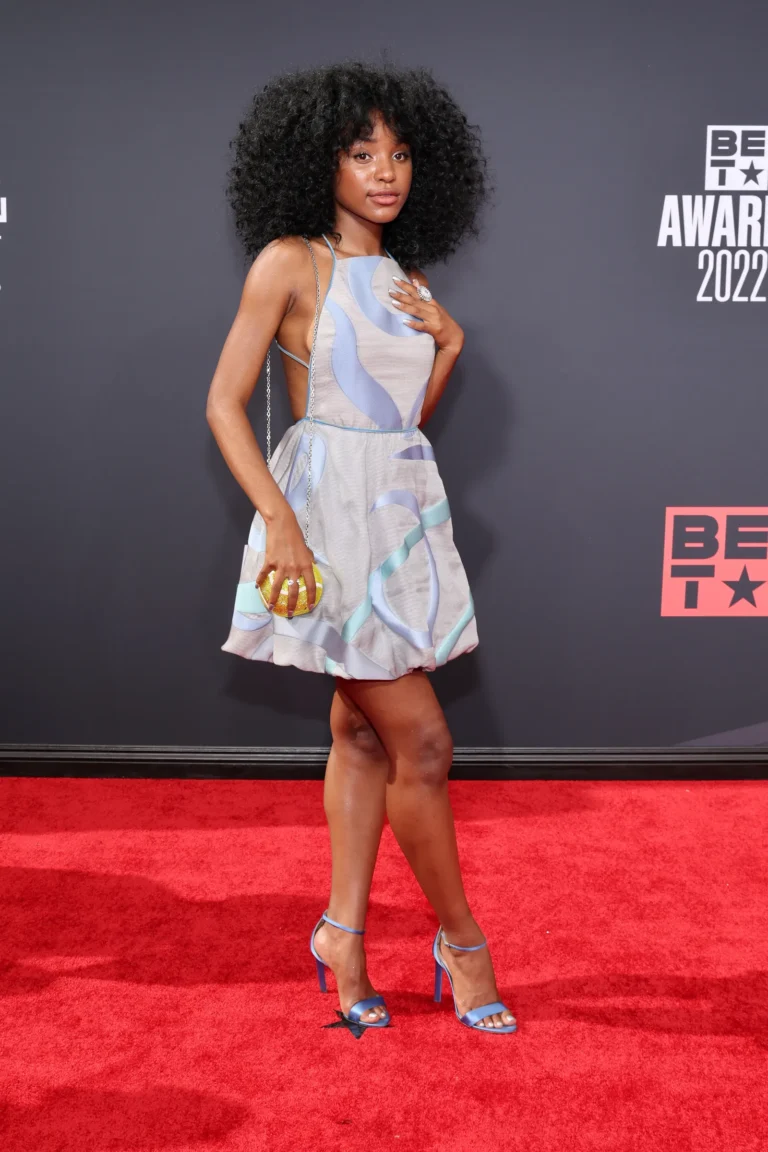 The King Richard Star graced the red carpet dressed in Giorgio Armani and a pair of navy-blue stilettos. She also had carefree curly hair and a miniature tennis-ball-designed bag.
Glammed up in a Gucci midnight blue custom gown. The gown had feathers at the sleeves and the ankle region. Also, she wore nice pair of heels and diamond earrings. Her lewks were nothing short of stunning.
Served us a nature-inspired lewk. From varying cloth shades of tiger skin, zebra skin to leaves on trees. Her lewk has a simplistic yet thought-provoking urgency about life.
These are Adore Women's 12 glammed lewks at the just-ended BET Awards. Which of the lewks are you gushing over?